2023 Landscaping Industry Survey Reveals How Training Helps Recruit and Retain Talent in a Tight Market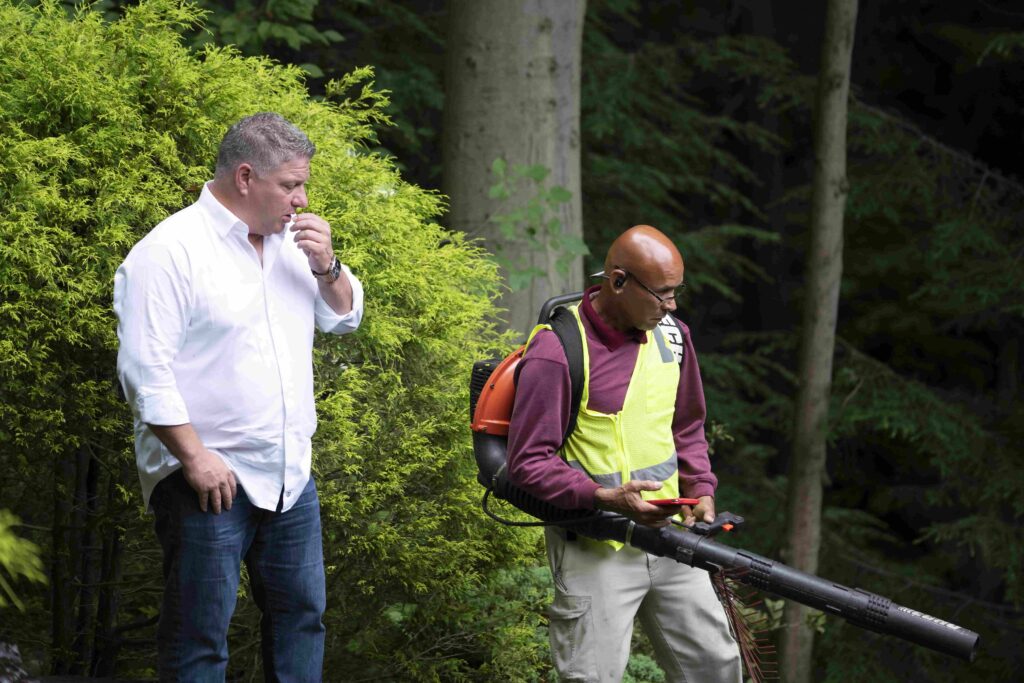 Last year, an LMN and Greenius survey revealed that hiring and retention were landscape businesses' most pressing challenges. Eighty-four percent said finding and holding onto qualified staff stood in the way of growth. More than half were unable to hire the staff they needed and many struggled to retain their existing employees. In fact, of those surveyed, nearly one-third had lost a significant amount of staff.
We were curious to see if a labor shortage continues to plague the market so we reached out to 500 landscapers to understand how they're faring. Sadly, they are still dealing with hiring and retention challenges, but they've learned a lot over the past year and are happy to share tips and advice to help landscapers like you find and keep talent.
(Spoiler Alert—formalized training is high on the list of their tried-and-true tips for recruiting and holding onto staff!)
Here's a look at what they shared:
What To Do about a Shallow Talent Pool?
With an unrelenting labor shortage, it's not surprising that 93% of landscapers are still stressed about being able to hire enough laborers/field crew to complete jobs, especially during busy seasons. High turnover rates are a problem for more than one-third of them, making hiring a relentless pursuit.
Landscaping companies are competing for candidates and fishing from a talent pool that is dangerously low. Nearly a quarter (22%) of companies surveyed attract only 6 to 10 applicants for each position they post.
When asked about their biggest hiring hurdle, there was a resounding reply—lack of experience. In fact, more than half (57%) of companies reported that applicants often don't have enough experience to do the job. "There simply isn't a suitable talent pool," said a landscaping owner surveyed.
Mark Bradley, CEO of LMN, offers words of wisdom: "If you're a landscaper who's fed up with searching for qualified people where there's few to be had, I have good news. Formalized training can significantly broaden the existing training base, allowing you to hire regardless of previous experience. Think of the possibilities it opens up!"
Recruiting Tips from Landscapers to Landscapers
Through trial and error, landscapers are learning how to make the most of the time and budget they spend on recruiting. Survey respondents offer tried-and-true advice to other landscapers looking to maximize recruiting efforts, suggesting they offer job training, strengthen professional knowledge training, conduct staff skills training and offer career evaluations.
Even just a simple tweak to job ads to mention the promise of training and development can set you apart from the competition.
With decades of industry experience, Bradley agrees that highlighting training opportunities is a powerful hiring strategy. He says, "By offering your people dedicated training and development, you're showing them you care about their safety, their success and their long-term growth."
Other helpful recruiting tips from landscapers to landscapers include:
• Use a mix of advertising channels to reach more candidates. More than half (51%) of landscaping companies surveyed are most successful advertising through job boards and 60% rely on offline advertising, such as flyers, billboard and newspaper ads to announce job openings.
• Cite wage ranges, rather than a set hourly rate, to illustrate career potential.
• Elevate job titles, for instance, advertising for an apprentice that is ready to learn, rather than an inexperienced laborer.
• Save time and money by asking potential candidates to complete a pre-interview questionnaire. Of those surveyed, 94% pre-screen labor or field crew applicants using a questionnaire before committing to an interview.
"Get strategic with your job ads and weed out candidates with bad attitudes so you can focus on those who are eager to learn and grow," says Bradley. "The extra step empowers you to find the right people."
Training Proves Effective for Attracting and Retaining Landscaping Employees
Providing free training for employees can be an effective way to attract talent and retain existing employees. Nearly all (99%) of companies surveyed by LMN have a training program in place for their employees. Eighty-one percent deliver training on the job which can be time-consuming and cut into resources.
How do you deliver training for all employees?
• 43% leverage their local associations
• 81% conduct on the job training
• 68% use an online training platform
• 23% have a training day once a year
Providing training opportunities strengthens employees' skills and gives them greater confidence in their abilities and work. It also shows you are invested in them and helps pave the way to a rewarding career. Leveraging an online training platform can save time and create efficiencies, making it easy to provide onboarding and ongoing training for your employees.
"Jobs are more attractive when you offer ways for employees to learn and upskill themselves and show them a clearly defined career path," says Bradley.
Ready to Future Proof Your Landscaping Business?
The landscape industry's troubling labor shortage isn't likely to ease up any time soon. The ongoing hiring challenge requires you to secure the talent you need to complete jobs and win business today while ensuring you have what it takes to succeed at hiring tomorrow.
A strong arsenal of hiring and retention tips and formalized job training can arm you for success. Learn more about how a landscaper training platform can help you win the war for talent by opening up the talent pool, welcoming and preparing new hires, and providing a dedicated commitment to their ongoing training and development.