8 Ways Training Can Boost a Landscaper's Bottom Line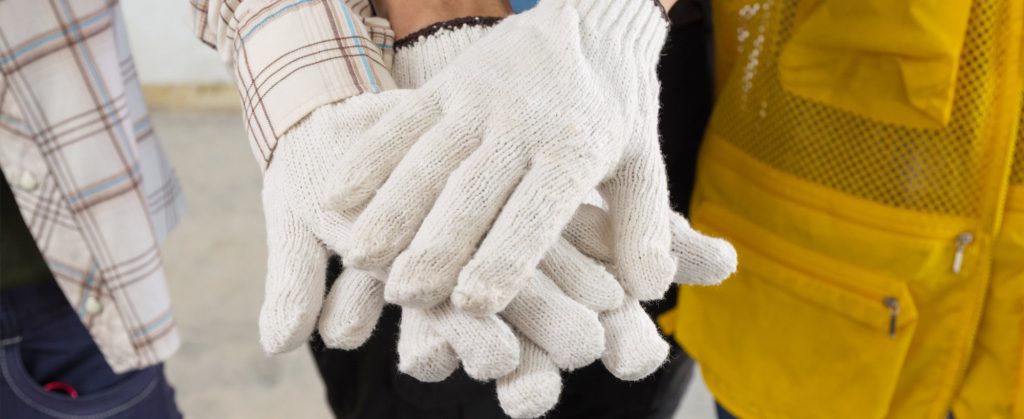 We see the positive impact of training on the landscaping companies we work with every day, but usually we simply smile to ourselves or share the story with our team. There's no reason to keep the bottom-line benefits of training a secret, though. Here are 8 ways training can make your landscaping business more successful.
#1 "OUTSKILL" THE COMPETITION
A trained crew works faster, with greater confidence and fewer errors than an untrained crew. Training also leads to consistency in performance, minimizing the chances that customers will have different experiences depending on which crew and supervisor are onsite that week. If your team can "outskill" the competition (with "skills" including everything from the ability to use a trimmer properly to providing superior customer service) you'll have happier clients, who are more likely to stay with you and pass your name along to friends and family.
#2 ATTRACT THE BEST EMPLOYEES
Offering effective onboarding of new recruits and ongoing training of your current team are excellent ways to position yourself as a "destination company" (thanks to landscape consultant and Greenius fan, Jeffrey Scott, for that great phrase!). When you provide training you also increase your talent pool, since you're free to hire for attitude and company fit, instead of hiring only people who come to you with experience. You can include the fact that you offer training in your job ads, which will attract candidates. But you'll also find that if your training program is top-notch, word will spread on its own (and the quality of your applicants will increase).
#3 IMPROVE EMPLOYEE ENGAGEMENT
Training sends a strong message that your employees matter. It also helps provide consistent, clear direction and an understanding of expectations. For new employees, training helps them feel competent and welcome. For employees who have been with you awhile, training can help them feel valued and even prepare them for advancement (see #6). All of these increase employee engagement, improve morale and encourage employees to feel proud of where they work and their individual accomplishments. They'll also save you money, since it costs 33% of a worker's salary to hire a replacement, according to Work Institute's 2017 Retention Report.
#4 INCREASE EFFICIENCY
A training program can help a landscaping company strengthen performance in areas that are affecting efficiency, for example, correct use of equipment or time management. Training can also prepare your team members to handle situations so they can be immediately dealt with by the crew or supervisor without having to involve the landscaping company owner or senior management. Equipment that's used properly will last longer, which will save a landscaping company in the long run, too.
#5 ELIMINATE RE-WORK
Proper training helps ensure that jobs are done right the first time, every time. This is of definite bottom-line benefit, since re-work costs landscaping companies in the short-term, by making both management and frontline crews less efficient, and in the long term, as customers leave and probably bad mouth your business at their next pool party.
#6 DEVELOP TALENT
It's a job seeker's market, and landscaping businesses have to work harder to keep their best employees. The 2017 report from Work Institute that we referenced earlier, which is based on interviews with 240,000 employees since 2010, says that career development is the number one reason employees leave. A training program that helps employees build their skills and better prepare themselves for a promotion within your company is an excellent reason to stay with you.
#7 REDUCE RISK
Crews and supervisors that are trained to do their day-to-day work safely will be less likely to have an accident and, if they do have an accident, they'll be more likely to be using protective equipment properly. Landscaping companies with good safety records and a documented training program are also likely to have reduced Workers Compensation rates. In the event of an incident, businesses with good training programs will be looked on more favorably by both the authorities and the justice system.
#8 BUILD A POSITIVE CULTURE
Landscaping companies that link their training programs to their company values create the kind of workplace culture that people want to join. These programs should also train members of your management team in mentoring and coaching, time management and customer service since culture starts at the top and what they learn and practice will influence the behavior and attitude of crews as well.
Of course, an inconsistent and poorly delivered training program with dated or irrelevant content won't get you these benefits. It can be time-consuming to develop your own high-quality program, so proactive landscaping companies often choose to outsource their training.