Greenius Hits the Road to Connect With Customers and Prospects at Gie+Expo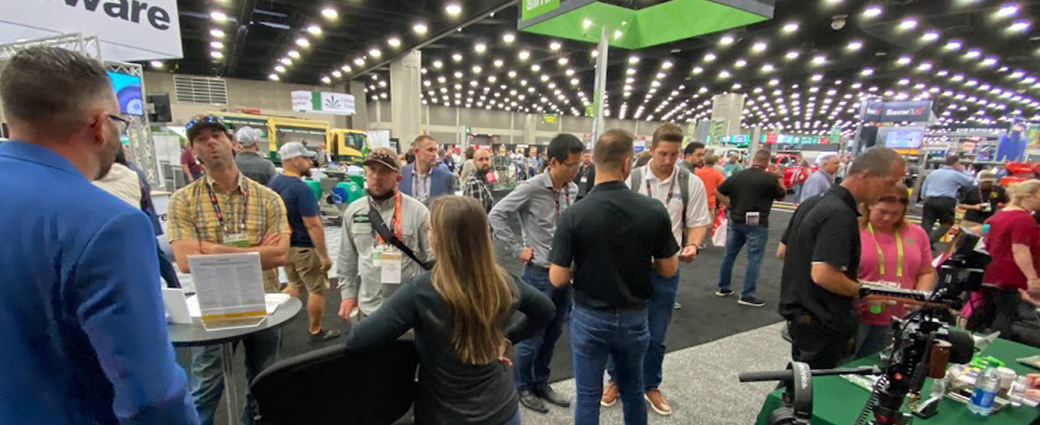 The 2021 conference season came and went in a blur as the Greenius team attended GIE+EXPO and the Long Beach Landscape Expo this past month of October. These were exciting opportunities to reconnect in person with the industry and work alongside our new family in Landscape Management Network.
GIE+EXPO was exceptionally exciting given the thousands in attendance and allowed us to put the finger on the pulse of what's driving the green industry now and in the future. We can confidently say firsthand that the future's looking bright.
GIE+EXPO was an energetic event that our Greenius team of six had the pleasure to attend. With overwhelmingly positive feedback, we were beyond thrilled to see the interest from the industry and how they can adopt employee training into their businesses. It was a joy also to be able to reconnect with current rockstar users. Be on the lookout in the coming months for their testimonials on how Greenius helped elevate their business operations.
Among the many recent changes with Greenius, we're happy to announce an easy-to-remember price for Greenius services.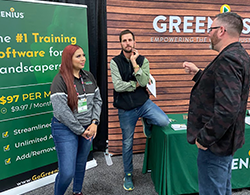 We've now adjusted the prices to $97/mo and $9.97/seat. Make sure to take advantage today as we have a previous GIE+EXPO exclusive offer for three months free of Greenius!
This offer is only available for a short period of time, so make sure to sign up now for three free months of Greenius, including unlimited users and full implementation.