Greenius Launches Custom Courses Feature, Empowering Landscapers to Build High-Performing Teams with Personalized Training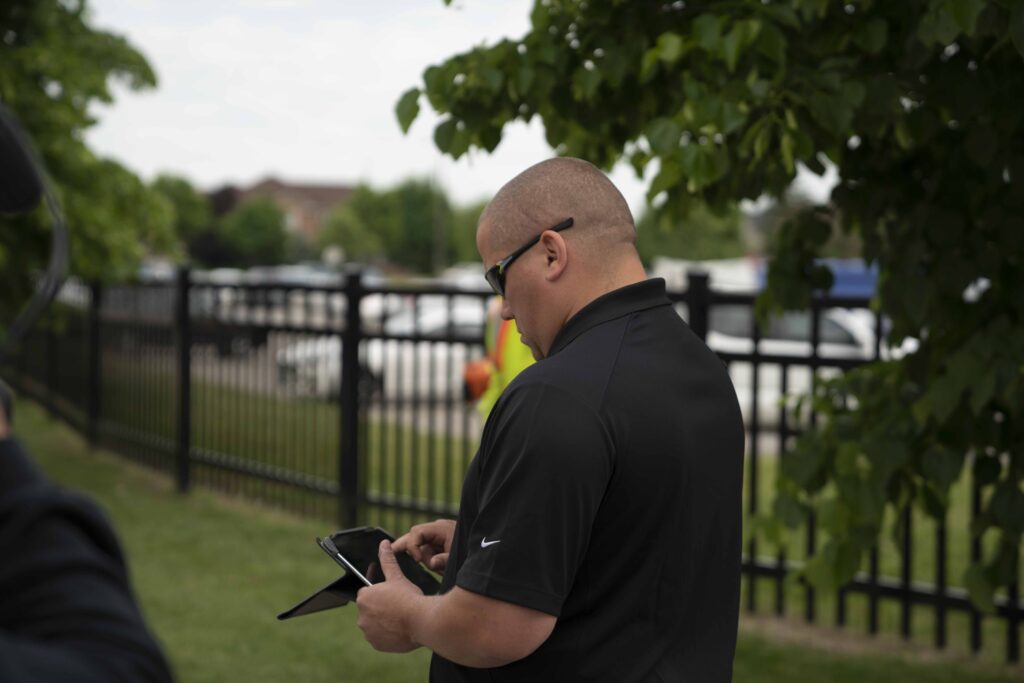 MARKHAM, ONTARIO (March 29, 2023) — Greenius, the only online training and onboarding solution built by landscapers for landscapers, received a major upgrade this week with the launch of Custom Courses, allowing companies to build their own unique courses within the platform and assign them to their staff.
As a product of the Landscape Management Network suite, Greenius and the new Custom Courses feature further the company's mission to help landscapers run better businesses. Custom Courses provide the tools landscape companies need to craft specific training materials, helping them fast-track the onboarding process, keep teams safe on the job, and reduce costly mistakes — a first of its kind for the industry.
"Landscape businesses frequently struggle to properly train their workforce, which can lead to a loss of profits and an increase in injury and equipment repairs," said Mark Bradley, CEO of Landscape Management Network. "With Custom Courses, employees will gain the specific knowledge they need to work smarter and safer, allowing the landscape industry to thrive."
With a user-friendly interface that works on any device in both Spanish and English, business leaders can create their own courses, a multi-question exam, and a field checklist. Created Custom Courses can range from showing where employees should park on their first day of work to an inside look at the lawnmower that needs to be started just the right way.
Attracting and keeping qualified labor remains the number one challenge facing green industry businesses today. Greenius and the newly launched Custom Courses broaden the available talent pool, giving landscapers the ability to hire and train anyone, regardless of their skillset.
"The green industry consistently struggles with hiring and retaining employees each season," Bradley added. "Alongside Greenius' built-in courses, the ability to customize courses will address those struggles."
Featuring 120 courses, and counting, that cover everything from personal safety to engine and fuel basics, Greenius is available as a free version or a PRO version starting at $97 per month, providing green industry businesses with the most affordable, easy way to train their teams.
For more information about the Greenius platform and Custom Courses, visit gogreenius.com/custom-courses.

Have additional questions? Contact Keith Cousins at keith@disruptpr.com.

ABOUT GREENIUS AND LANDSCAPE MANAGEMENT NETWORK (LMN)
The Greenius platform is a convenient, easy-to-use way to manage your crew's learning and keep accurate records of completed training and test scores. Courses are clear, easy to understand, and can be started with a single click from any size screen. There's nothing to install and they can be completed anywhere and anytime your employees have an internet connection. Greenius was acquired by Landscape Management Network in 2021, making it a part of LMN's industry-leading suite of products and services.
Landscape Management Network (LMN) is the industry leader for landscape business software and development. Since its founding in 2009, LMN has provided landscapers across North America with the tools they need to become successful business owners. Built for landscapers by landscapers, LMN offers business owners a complete suite of software that covers everything from budgeting and job estimates to employee management and education.
LMN has helped tens of thousands of businesses ranging from design companies to national lawn maintenance providers create more than $51 billion worth of estimates, price out more than $25 billion in contracts, capture 78 million individual clock-ins, and manage more than 245,000 employees. 
CEO and co-founder Mark Bradley built LMN based on a need he saw within his own landscape company, TBG Landscape, for powerful software that would help him manage the mountains of paperwork and administrative tasks the multi-million dollar company was regularly encountering. He brings decades of industry-leading experience to LMN, ensuring that it's a platform that drives businesses to further success.