Guide To Increasing Profits Through Landscape Training Software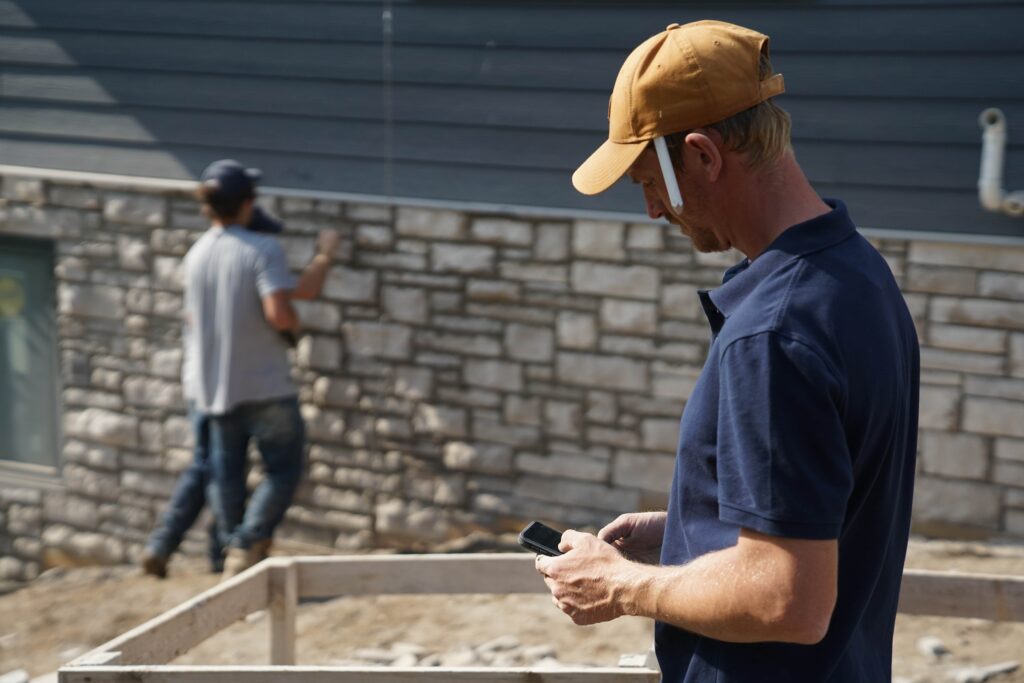 Building a landscape business is challenging, especially in a volatile economic environment like we have today. No matter how laser focused you are on growth, a host of external challenges may be eating away at your profit margins.
To better understand the current challenges landscapers face, Greenius teamed up with LMN to survey 450 landscaping professionals. Workforce challenges, like recruiting, hiring and managing inexperienced workers, were among their biggest pain points. More than half said they're unable to find or hire enough staff and many struggle to retain the employees they have. In fact, of those surveyed, 32% report losing a significant amount of staff members over the past year.
Needless to say, it's tough to increase productivity without people to do the work.
One of the most impactful ways to increase the productivity of your landscaping business is to better manage and maximize your people through strong standardized training systems.
In this guide, we'll show you just how to do it. We'll look at the challenges landscape training software helps solve, including pesky labor shortages and inefficient crews, and the benefits it provides for each level of your team—from a newbie crew member up to the business owner. We'll also help you find a training solution that fits your business and your budget, and show you how to calculate your return on investment.
Table of Contents
• An Introduction to Landscape Training Software
• The Challenges it Addresses and the Benefits it Provides
• How Training Software Benefits the Whole Team
• How to Find Landscape Training Software that Works for Your Business
• How to Calculate Your Return on Investment
An Introduction to Landscape Training Software
Landscape training software helps you train, retain and manage your crews through skills development and accident prevention. Training courses, usually offered on-demand, ensure proper and safe use of equipment—covering everything from snow plowing to the proper operation of excavators and even blowers—reducing risks of accidents and costly repairs. With education and development, staff are empowered to efficiently complete tasks so projects can be done on time and your business can take on new work.
Landscaper training coursework can also help you grow your business by providing an effective way to upskill crew members looking for a promotion, getting them up to speed on new responsibilities and preparing them to be a safety-minded leader.
If you're worried that you just don't have the time to manage a training program, fear not.
Consistently training your entire crew, across every area of your business, doesn't have to be a bear to manage. An online training platform helps you manage it with little time or effort. Some even offer mobile access through a convenient app, accessible from anywhere. You can easily onboard new hires, assign them course requirements, set due dates and monitor progress to ensure they are well prepared and high work standards are continually met.
The Challenges Landscape Training Software Solves and the Benefits It Provides
Landscape training software can help landscape businesses solve for some of their most pressing challenges, including those that impact profitability, such as risk management, hiring and retention, and low quality, inconsistent work. Here's a closer look at the benefits it provides:
Enhances Safety
First and foremost, landscape training software protects your staff. It helps to create a safety-minded culture, setting safety expectations and providing ongoing training to highlight risks and instruct on the proper and safe ways to do their job.
Safer work reduces the risk of accidents and injuries on job sites, saving your staff and your business from costly medical expenses, time away from work and project delays. It also leads to fewer worker's compensation claims (and potentially a lower insurance premium) and less risk of property damage from unsafe work.
Aids Hiring and Retention
When asked to name their biggest challenge, a whopping 84% of the businesses we surveyed said labor. Finding and keeping people tops every other concern, outpacing even inflationary costs, undercutting competition and equipment repairs. It's not surprising, as drastic labor shortages make it tough to find laborers to finish and take on work and high turnover and inexperienced new hires leave businesses in a constant state of hiring (and panic).
Landscape training software helps you hold onto your employees, earning their loyalty by providing a clearly defined development path. It turns a job into a career, offering skills development opportunities as stepping stones to promotions.
Employees are apt to stick around for a safe work environment and bigger roles, and those incentives increase your likelihood of attracting new hires.
Saves Time and Increases Efficiency
Onboarding new hires is time intensive and expensive. Senior staff members are forced to take time they don't have to spare to get new hires up to speed and supervise their work. In fact, 52% of businesses surveyed require a senior crew member to provide constant supervision of new hires. It's an inefficient use of their time, eating into profits.
Standardized training frees senior staff for more efficient uses of their time. Less time is wasted trying to figure out what a new hire needs to be trained thanks to an established and documented development plan.
Increases Work Quality
A staggering 58% of landscape businesses allow new hires to step on a job site without any formalized training. 84% say that their business spends less than half a day of formal training before clearing a rookie for work.
Inexperienced workers and inconsistent training leads to poor habits and unstandardized skills across a business. It often results in shoddy work and equipment breaking, which leads to project delays, costly repairs and unhappy customers.
Landscaper training corrects bad habits, illustrating the right way to use equipment and perform tasks and helping staff understand the importance of it. By teaching your employees about the hazards associated with equipment and the correct way to complete their work to minimize the risk to themselves and others, work can be completed on time and on budget. The increased efficiency boosts profitability. And, with fewer labor hours spent on a job, staff have opportunities to sell more work.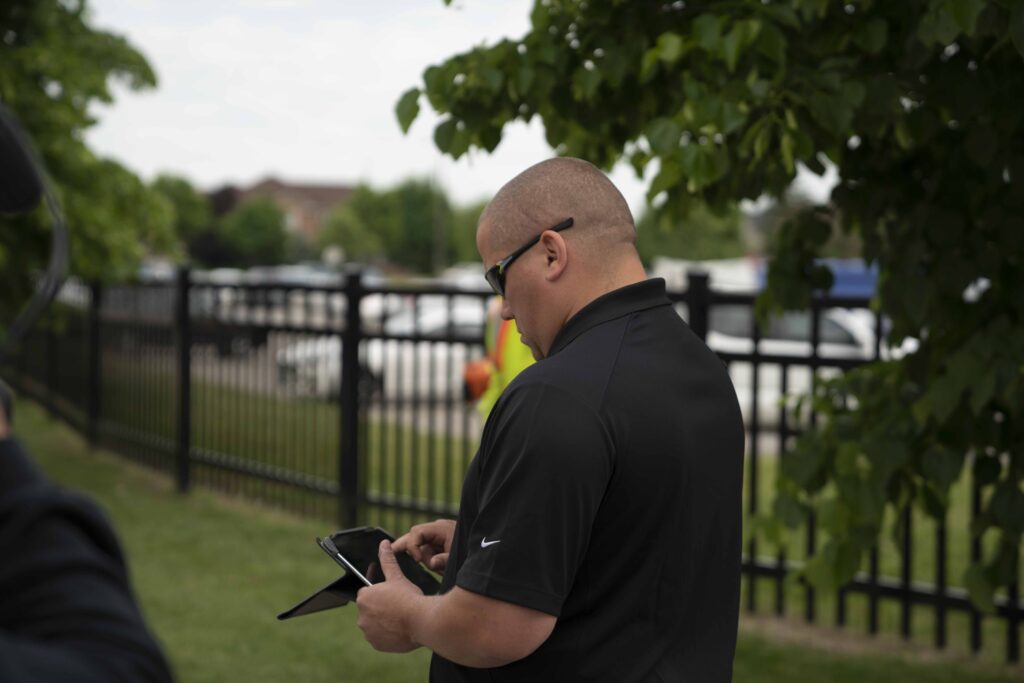 How Training Software Benefits the Whole Team
Formal, standardized training can benefit every member of your team, including the owner, crew leads and members and those who work in the office. Let's go through some benefits for specific users:
Business Owner
Landscape business owners are focused on their bottom line and will be elated to see that a standardized training system for all employees can give it a boost. How? A trained crew works faster, with greater confidence and with fewer errors than an untrained crew, empowering them to outskill the competition.
In addition, by providing a foundational skill set for employees before they ever step foot on a job site, training lowers the potential of damage and injuries that can cost owners their business and its reputation.
Crew Lead
Training systems reduce the time crew leads spend onboarding new hires. Instead of giving the same training speech, again and again—and working overtime to catch up on other work—they can record an onboarding training session and have new hires access it on demand.
Formalized training also makes it easier for crew leads to be more effective managers. It sets expectations for new hires, helps them learn how to properly do their job, and eliminates the need for constant supervision once they get to work.
Over time, a training platform allows crew leaders to quickly identify skill shortcomings so they can get crew members the training they need to ensure a safe work environment.
Human Resource Managers and Administrators
A landscaping business's back-office employees have many responsibilities, including reviewing and evaluating your company's greatest asset—its people. A training platform allows HR and administrators to keep track of their safety and skill readiness. They can plan, monitor training progress and identify where they need additional development.
The visibility also saves them from managing paperwork, making due diligence easier. For instance, if someone gets hurt on the job, they can quickly and easily show that proper training was completed.
Crew Members
By developing skills and aiding in career progression, formalized training helps crew members feel engaged and recognized at work. It also aids their job satisfaction by establishing what's expected of them, building their confidence and providing a safe work environment.
Some training solutions offer crew members flexible access to training, making it easy for them to secure the training they need, whether they're in the office, at home or in transit to a job site.

How to Find a Training Solution that Fits Your Landscape Business
With so many training options out there, it may seem like an overwhelming task to find the one that works for your business. Rather than resorting to Google searches and spiraling into endless rabbit holes to find what's right for you, let us provide you with some helpful tips:
Consider the features you need
Not all training software is built for landscaping businesses. Selecting a solution that's built for landscapers, by landscapers, means you don't have to worry that you're giving the right training for your industry.
In addition to pre-built courses designed for landscaping work, some solutions take it a step further by offering custom coursework. You'll be able to personalize your training tracks and content to suit your unique needs, such as training on a specific piece of equipment or process that isn't covered in pre-built coursework. Some solutions even allow you to create Welcome Videos to show new employees around the shop, where to park and what to expect, giving you a heads start on onboarding efforts.
Ask around
Ask local landscapers how they train their staff. After all, there's no better way to find out what works and doesn't work than by talking to real customers. While you're at it, ask your own crew how they've received training in previous landscaping jobs and encourage them to share what training would be especially helpful in their current role.
Take advantage of a demo
Some training providers offer you the option to try before you buy. Take advantage of their offer! If free trials aren't available, sign up for demonstrations to have an in-depth look at the software in action.
Ask yourself these questions:
• Can the software provide both onboarding and ongoing training?
• Is it accessible to everyone who needs it?
• Does the software provider have adequate resources and training to help us learn to use the software and train other team members?
• Can the software grow with me as I hire additional staff?
• Do I need mobile capabilities, or is a desktop enough?
• Is the software user-friendly and customizable if I have specific needs?
• Does the software provider have expertise in the landscaping industry?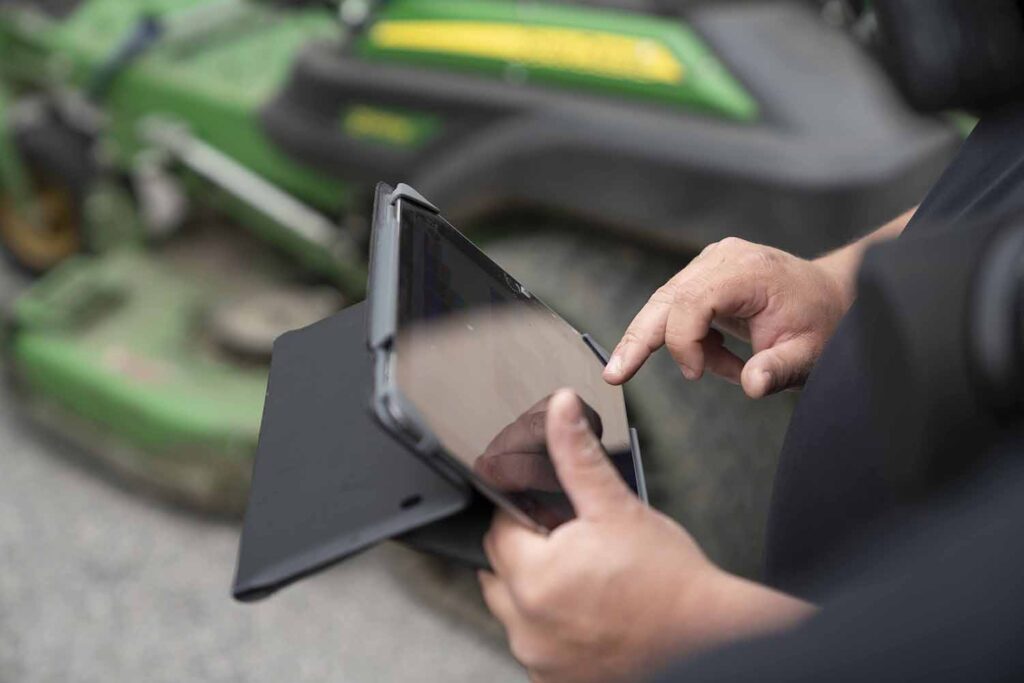 How to Calculate Your Return on Investment
Start by determining how much your current training process costs your landscaping business. Hint: Training is expensive. Ask yourself these questions to better understand what you're spending on it:
• How much time does a senior staff member spend training new employees each year?
• If there's minimal training, how much time and efficiency is lost through on-the-job and in-the-moment training?
• Is training in anticipation of preventing accidents or is training a result of accidents? Waiting for teachable moments can financially damage businesses.
The Cost of Implementing Landscaper Training Courses
Now, let's look at the cost of modernizing your approach to landscaper training.
The monthly costs of standardized training varies. Many training software solution providers offer monthly subscriptions that are based on your number of users and the extent of your training needs. Some put you in control of the costs, allowing you to add users as your business scales.
It's important to remember that it costs less to have a training platform than to cover the labor costs of a senior employee spending time training new employees instead of building the business. And, standardized training systems make sure everyone gets the same high quality training, starting as soon as they become an employee so they can work efficiently and safely from Day One.
What's Next?
Now that you understand what landscape training software can do, how the right solution can benefit your organization, and know how to select and make a case for the right landscape training solution, you're ready to take the next step.
Learn more about the Greenius online training platform and how we can help your business increase profitability by training, retaining and managing people through standardized training that can be accessed through a single platform, from anywhere, at any time.