How Customized Training Can Help You Build High Performing Teams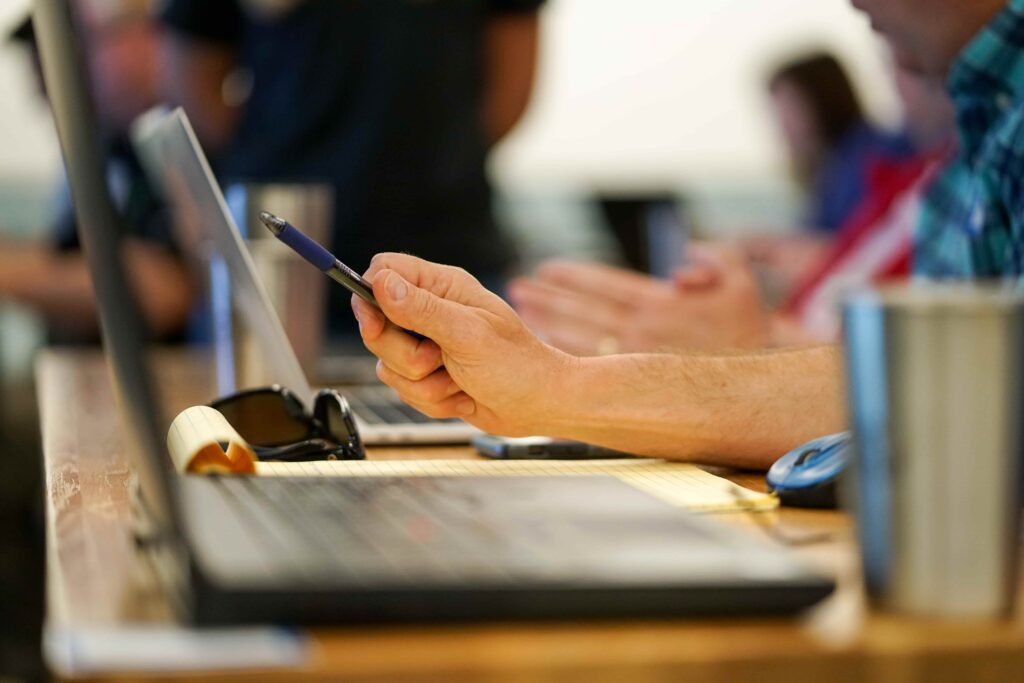 Building a high performing team is challenging, and it's even more difficult with the ongoing labor shortage. Over one-third of landscaping businesses report losing a significant number of staff last year, and eighty-four percent say they're struggling to find qualified labor. 
Routinely onboarding and training new team members adds to the challenge. It requires considerable commitment from your crew leads and takes time away from doing work in the field. Fortunately, having a customizable formal training program can help, allowing you to create consistent, on-demand courses for both your new hires and existing employees. Here are some ways customized training can help you build teams that execute flawlessly and stay with your business.
Fast Track the Onboarding Process
Onboarding new hires takes time, but they need the right training to make a meaningful impact on labor and efficiency metrics.
Curating a set of training courses creates an adjustable and repeatable onboarding system for new hires. Your crew lead doesn't have to repeat the same speeches to new hires day after day and there's little to no supervision needed during training as all courses conclude with an exam to make sure employees retain and understand the information taught.
With on-demand training, you can start training as soon as new employees are hired, even creating a welcome video to show your new hires around the shop and where to park, and getting them up to speed on your own processes and procedures. Your business can confidently schedule crews onto job sites quicker, knowing they have a foundational skill set that can make an immediate and meaningful impact.
Boost Employee Retention Through Professional Development
Giving your employees an opportunity to learn new skill sets and progress in their careers gives them extra incentive to stay with your company. 
Often, business owners dwell on the "what if?" of employees leaving after receiving their training. While that's a valid concern, what if you don't take the time to train your employees? For starters, poor work quality and hazardous job sites will destroy both the reputation and profitability of your business. On a personal note, investing in the development of your employees will show that your business is a great place to work, and your employees will feel valued. 
Customized training programs, like Greenius, can increase retention by providing employees with career pathing and development that compels them to stick around.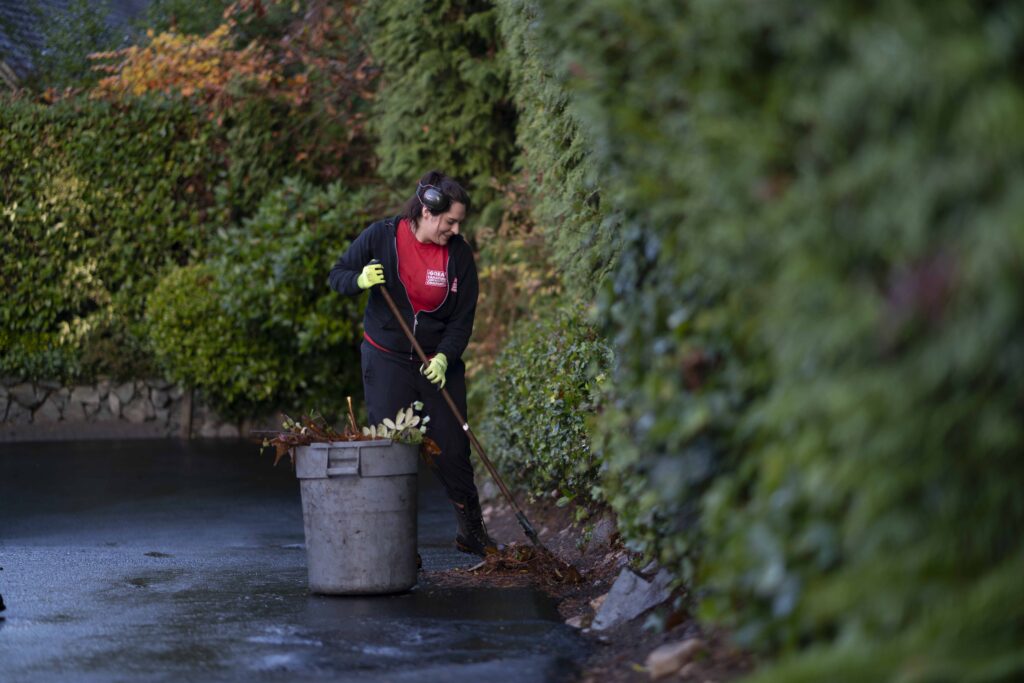 Keep Your Teams Safe on the Job
Your number one responsibility as an employer is to keep your people safe. Landscape training software protects your teams by helping to create a safety-minded culture, setting expectations and teaching the proper and safe ways to do their jobs. All of this reduces the risk of accidents and injuries on jobs sites, saving your staff from costly medical expenses and time away from work. 
With customized training, you can take safety training a step further by training each team member on specific, even specialized equipment that's part of the job. It also allows you to create training for policies and procedures that may be unique to your business or to address persistent pain points that can be rectified when everyone is properly trained. 
Create Leadership Within Your Business
If you're struggling to hire for leadership positions, training programs can help uplevel your current employees, allowing you to promote from within your business. Customized video training can help employees build both landscaping and leadership skills, putting them in a position to move up in the company.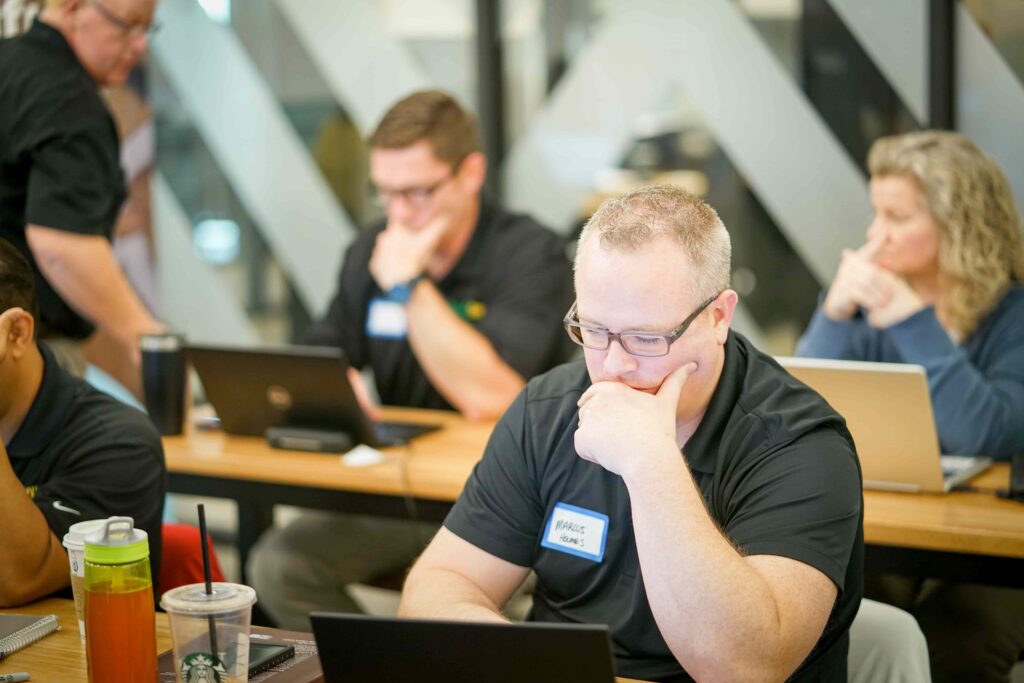 Reduce On the Job Mistakes that Lead to Expensive Rework
Inexperienced workers and improper equipment use can lead to mistakes and work that needs to be redone. We don't need to tell you that rework is expensive, costing your business time and money that could be better spent and jeopardizing your relationships with customers.  
Training corrects poor habits and enhances skills, reducing mistakes and the need for rework. Customized training takes it a step further by providing the specific training each crew member needs, ensuring standardized training across your workforce and empowering you to create specialized training for specific tools, equipment and processes. 
Are You Ready to Maximize Your Business Potential with Customized Training?
Formalized, on-demand training can empower your landscaping business to go the distance by helping you build and retain high performing teams. By customizing your training, you can more efficiently and effectively onboard new employees and keep their skills and safety awareness sharp. You'll be protecting your crews and your business and setting them up for success.
Learn more about how Greenius, an online training platform with customized training built for landscapers by landscapers, can help.