How To Fire A Landscaping Crew Member Nicely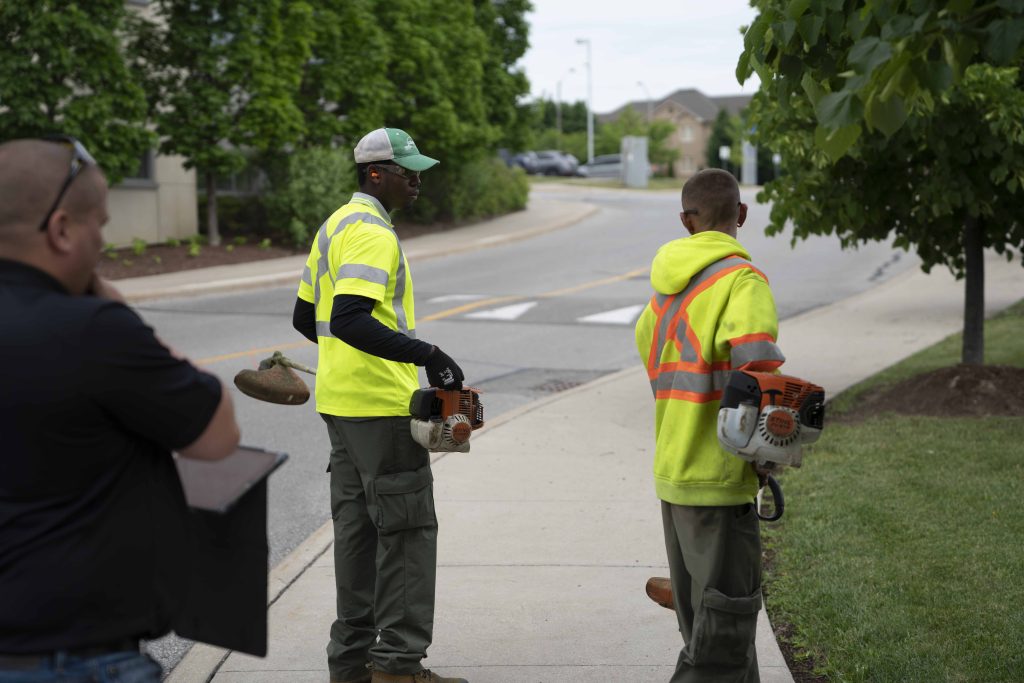 Firing someone in your landscaping crew isn't a fun experience, and there isn't a nice way of letting a crew member go. There's an emotional connection between crew members, and making the decision to fire a crew member can have major implications on the morale and productivity of your landscaping business. It's a massive decision to fire a crew member in your landscaping family.
While no one will or can take away the uncomfortable and awkward task of firing someone from you, here are some tips and considerations to help guide you through firing someone respectfully.
What You Should Know Before Firing Crew Members
If you decide it's time to terminate a crew member's employment, take into account that it's painfully difficult finding a replacement with the current skilled worker labor shortage. There might be underlying issues with a difficult or problem employee. Taking a pause and finding the root of the issue can help your gut check to figure out whether or not you should terminate their contract.
Consider, or even ask, if there's personal hurdles affecting a crew member's work since stress comes through family issues, personal health struggles, or chemistry issues within the crew. People problem solving can boost company culture, showing that management truly cares about the health and well-being of each individual whether it's an entry-level laborer, foreman, or office staff member. It's also financially cheaper to retain an employee by saving yourself the hassle of hiring their replacement, it's less emotionally taxing on your crew, and it saves the stress on the potential fired employee of having to look for their next job.
Regardless of history, it's important to keep all incidents, confrontations, warnings, and all employee reviews documented and organized. Having an employee file can host historical documentation for future reference if you need to determine a pattern of poor work performance or behavior. Use this file to support any disciplinary action for terminating employment. It may also be useful in any legal claim against your business as a result of firing an employee.
Fixing employment issues can be as simple as identifying skill gaps, retraining on job functions, or giving some schedule flexibility on a person-by-person basis. If it can be helped, it might be worth strongly considering ways to fix the working relationship and avoid putting yourself a crew member short. Greenius on-demand video training for landscapers can help you right the ship of your landscape business and address the professional skills your landscaping crews need to be rockstars at their job.
Remember, it can cost 16-20% of the position's yearly wages for completing initial hiring, onboarding and training processes before they can work at peak efficiency within your landscape business. Preventing the waste of human potential is one way to keep your landscaping business profitable.
Recommended Training Courses on Greenius:
• Coaching and Motivating
• Quality Counts
• Accident Investigation & Reporting
• Difficult Employees
Create A Recovery Plan Before Firing An Employee
Creating a strong recovery plan can help your business improve in both the short and long term whether you hire or fire your crew member. Your business should plan for who will take up the vacant responsibilities, rescheduling crew members to fill gaps, readjusting personal calendars to accommodate times to focus on hiring, and communicating to the rest of the crew on what changes are happening within the business. There are a lot of moving parts, so make sure you're prepared for the work ahead and not digging your business in a hole.
If you decide to retain and retrain the employee instead of firing them, consider some steps to get them back on track as a strong contributor. Use training refreshers to get crew members caught up to speed whether it's for equipment or for reviewing training courses on harassment in the workplace. There's always something to learn, and they should be receptive to coaching. If it's a personal unseen issue, what can you and your business do to accommodate or help in resolving this issue? Maybe a condensed work schedule or a change in crews can help.
How To Fire A Landscape Crew Member
Firing a crew or staff member in your landscaping business is awkward and uncomfortable, and it's often tough to know what to say when you're terminating someone's contract. Before starting the conversation, proceed only after you've reviewed the exact cause and after checking your local labor laws. While firing someone nicely or gracefully is unachievable, there are ways to respectfully let someone go.
Steps on how to fire a landscaping crew member:
• Create a calm and private environment: Isolating this event to a quiet part of the office or away from the crew entirely will eliminate distractions. Crew members shouldn't linger as it'll take away from the room and distract employees on the job site through gossiping and work interruptions. It's also embarrassing for the terminated employee, so create a respectful environment.
• Bring a witness: Bring an HR representative, manager, or crew leader to act as a witness. You will need someone who can provide another perspective in the room when an employee was dismissed in case of a legal labor dispute down the line.
• Be upfront: Do not initiate small talk and be upfront with there being bad news. This ensures you have their entire focus.
• Communicate the contract termination: Let the crew member know that their contract has been terminated while providing supporting context as concise as possible. This is where you should provide specific examples of poor work quality and any documentation. Speak in the past tense so that it's clear that there isn't a recovery plan for them and that the decision has been made. Say: "We have terminated your contract". Do not say: "We will terminate your contract".
• Lay out next steps: Following the news of firing your employee, clearly communicate their next steps as far as final payment or severance, benefits, vacation payout, document signing, and any other information or immediate action that needs to happen. Ensure you have all the proper information on hand so that this meeting doesn't extend longer than it needs to.
• Give thanks: No matter the energy in the room, make sure to give thanks and appreciation for their contributions to the company. Common courtesy should always be extended even if they're not interested.
The Real Cost Of Hiring And Firing Landscapers
It costs a landscape business roughly 16-20% of a position's yearly wages to hire, onboard, and train a new employee before they're a fully functioning member. Retention and reclamation is often the better decision financially when determining whether or not you should fire a crew member in your landscaping business, as it will cut drastically into the production output of your crew as you look to fill in the gaps while hiring a replacement.
Greenius offers an extensive library of courses to elevate the skills your crew and leadership team needs to operate efficiently and create a strong unified culture. Reach out to the Greenius Experts to see how our training solutions can fit within your business to increase profitability and reduce employee turnover.