The Secret to Getting Snow Plowing Insurance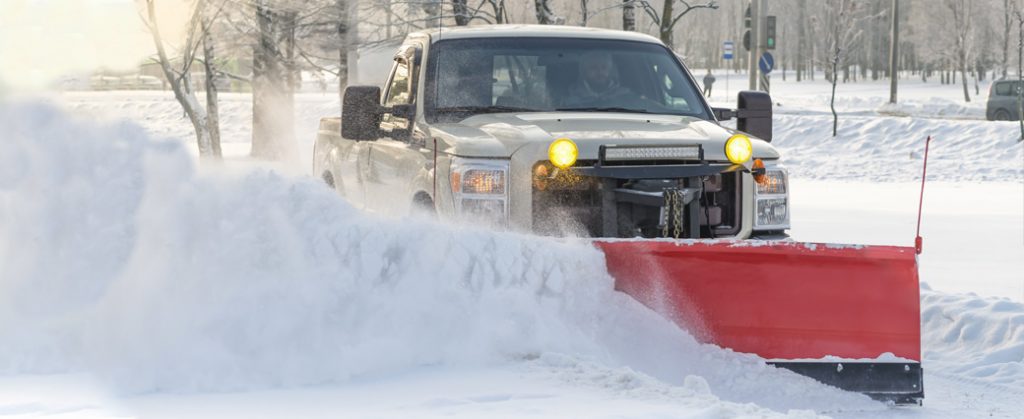 Snow and ice removal contracts are a popular way for landscaping businesses to retain staffing levels over the winter and ensure year-round income. However, when it comes to getting snow plowing insurance, the likelihood of getting adequate insurance at an affordable rate is difficult to come by. We'll check out why snow plowing insurance has become such a challenge for snow removal companies and let you in on one way to secure insurance you can afford.
Why Is Snow Removal Insurance So Hard To Get?
There isn't a single insurance company that takes pride in paying insurance claims. Snow and ice removal is a liability filled industry that requires proper knowhow between equipment usage and using de-icing materials properly. Snow plowing safety is a hot topic with slip and fall litigations on the rise leaving property owners and municipalities transferring liability for these incidents to their third-party contractors. This has prompted insurance companies to increase the rates they charge snow removal companies for liability insurance. Many insurance companies are also outright refusing to insure companies for snow plowing at all.
But it's not all about slip and fall injuries. Incorrect plowing and de-icing can also cause considerable damage to property. Incorrectly piled snow at intersections can create blind spots that lead to car accidents. Poorly trained crews can damage plowing trucks. Long hours of shoveling can result in back injuries.
When claims are submitted for these incidents, whether they happened to your property and people or those of your customers, your insurance company has to pay. The higher the amount and greater the frequency of these payments, the less attractive insuring snow removal becomes. Add slip and fall liability to the mix and it's a perfect storm of reasons not to insure your snow business.
How To Get Plowing Insurance
Having a well-trained crew is the key to winning over an insurance company that's reluctant to insure you for snow removal, and that's because it helps reduce claims. It's a strategy that's working in Winnipeg, where the city requires contractors to respond directly to damage and injury claims they may have caused. In response to escalating incidents and claims, the association that represents snow contractors has created a mandatory orientation program for all operators, covering proper plowing techniques to minimize property damage.
To be most effective, the training should be formal, combine both theoretical and practical components, and be tested both in class and in the field. It should also be carefully documented, so your insurance company can feel confident that the program is more than an idea. The importance of detailed training records for both employees and subcontractors was emphasized by Landscape Ontario in their presentation on snow removal contracts, called "Managing Your Risk." We would recommend recording the name of the employee, the date the training was completed, the specific courses they took and their exam score.
When you can go to your insurance company armed with proof that your crew knows what it's doing, you're much more likely to get insurance. You're also less likely to need to call on that insurance in the first place which can reduce snow plowing insurance costs down the line. With proper training, snow plowing efficiency and productivity only skyrockets to add to fewer insurance claims.
Snow Plow Video Training Courses
Make your snow removal business insurable through Greenius. Build up your skillset with Greenius' extensive library of snow and ice removal training videos and courses for contractors to learn from. Greenius covers the essentials needed from snow plowing techniques to snow plowing safety videos.
Sign up now for your free version of Greenius to get in gear for the winter season! Feel free to reach out to our Greenius experts if you want to know before you grow.