How to Keep Your Landscaping Business OSHA Compliant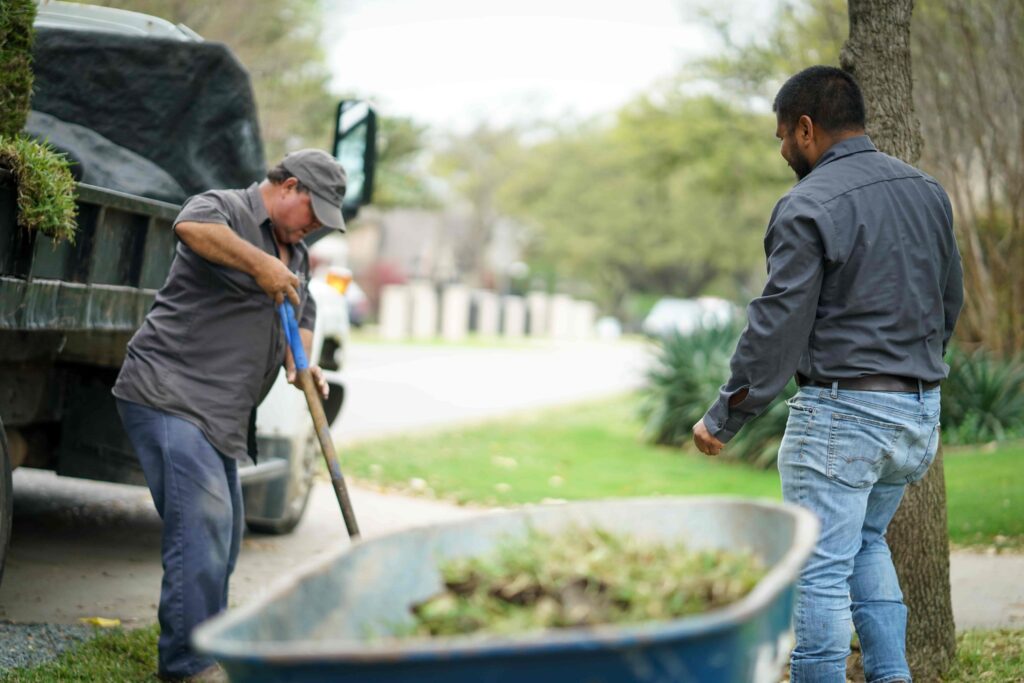 Staying on top of regulatory requirements can be incredibly time-consuming and even stressful. It's tough to keep track of changes as they happen and all too easy to overlook a requirement, leaving your people at risk for injury and your business susceptible to pricey penalties for violations.
It's important to protect your business and your people and we want to help, so we've compiled some tips to help you stay OSHA compliant and ready for your next OSHA visit.
A Refresher: The Occupational Safety and Health Administration (OSHA) Overview for Landscapers
First things first, let's look at the ins and outs of OSHA standards for landscapers. Knowing the basics of compliance and understanding the significance makes the whole process a little easier to wrangle.
As a regulatory agency of the United States Department of Labor, OSHA's aim is to protect people by ensuring they have a safe workplace environment and receive the proper training so they can safely do their jobs. It's your responsibility, as a landscaping business owner, to follow their requirements and guidelines so you can protect your people and your profits.
Some OSHA requirements for landscaping businesses are part of general industry OSHA standards, such as the availability and proper use of Personal Protective Equipment (PPE), handling of materials, including toxic and hazardous substances and first aid; and others related to the construction industry, including mechanized equipment, scaffolding and excavation. 
On top of those requirements, there are OSHA requirements that specifically address risks inherent to landscaping and horticulture, including exposure to chemicals, machinery, lifting, noise, and weather. The landscaping alliance, Professional Landcare Network (PLANET), works with OSHA to provide landscaping businesses with information and guidance to help avoid risks, including material handling, motor vehicle crashes and slips and trips.
The Most Common OSHA Violations
Failing to comply with OSHA regulations could result in hefty fines and even jail time. It could also damage and diminish your crew's trust (who wants to work for a business owner who doesn't value their safety?) and cost your business its reputation.
There are six types of OSHA violations, including:
• De Minimis – a technical violation of OSHA rules that have no direct impact on health or safety
• Other-than-Serious – a violation of OSHA rules that would not usually cause death or serious injury
• Serious – a violation that recognizes when an employer knows of or should know of a situation that has a definite chance of causing serious injury or death, but does not remedy it
• Willful – intentional violations of OSHA rules or situations that show disregard for employee health and safety
• Repeated – if an employer is cited for a particular violation, and a subsequent inspection reveals another identical or very similar violation
• Failure to Abate – if the employer does not remedy a situation he was fined for on or before the specified date
Earlier this year, OSHA announced an increase in penalties for violations. The penalties are anything but insignificant, for instance, maximum penalties for serious and other-than-serious violations are now $15,625 per violation and the max for willful or repeated violations is more than $156,000 per violation.
While no landscaping company owner wants to take a financial hit from a violation and most do everything they can to protect their people, violations happen. Being aware of them can help you identify and address safety gaps that might exist in your landscaping business.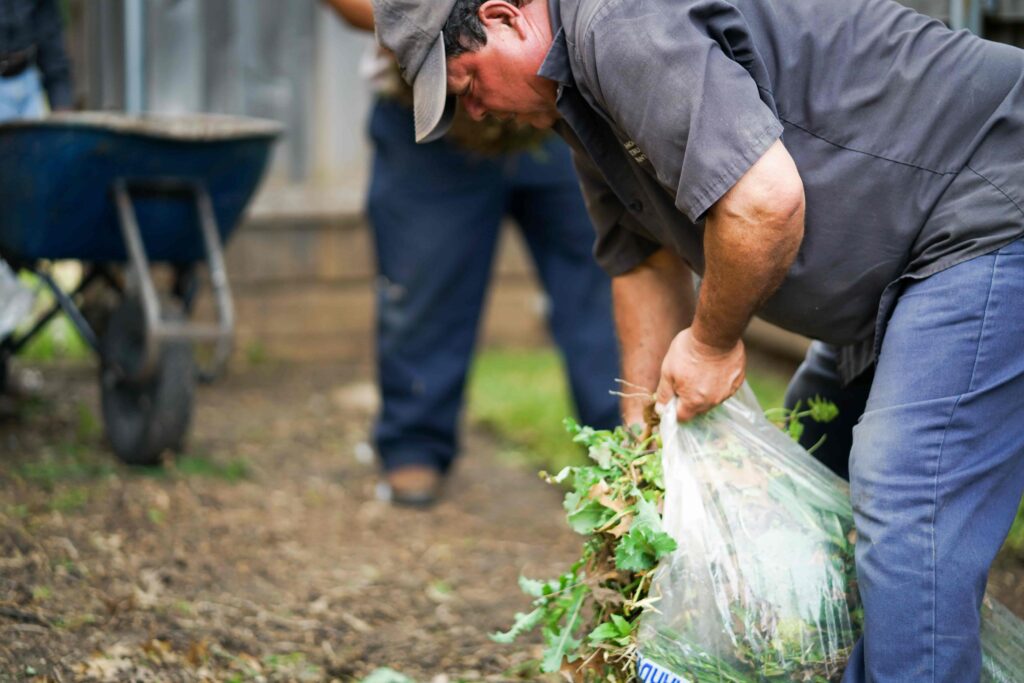 OSHA's list of the 10 Most Frequently Cited Safety Violations (General Industry and Construction)
• Fall Protection
• Hazard Communication (for example, safety cones or warning signs)
• Respiratory Protection
• Ladders
• Scaffolding
• Lockout/Tagout
• Powered Industrial Trucks
• Fall Protection: Training Requirements
• Eye and Face Protection
• Machine Guarding
10 Most Common OSHA Violations in Landscaping and Horticultural Services
• Vehicle-Mounted Elevating and Rotating Work Platforms (Aerial lifts)
• PPE
• Eye and Face Protection
• Hazard Communication
• Head Protection
• General Duty
• Electrical Work Practices
• Machine Guarding
• Respiratory Protection
• Crawler locomotive and truck cranes
Tips for Staying Safe and OSHA Compliant
Compliance isn't a one-and-done job for landscaping company owners. Workplaces, equipment and processes change, as do OSHA requirements.
Another continually evolving factor in compliance is your workforce. As new hires come onboard, risk is elevated. In fact, research shows that 40 percent of workers who are injured have been on the job less than a year, one of every eight workplace injuries occurs to employees on their first day, and new hires are five times as likely to be injured on the job as experienced workers.
Those scary facts shed light on the importance of ensuring that employees—including newbies all the way through to those with decades of experience under their belt— are aware of safety mandates, have access to, know how to use and actually use the required PPE, and are properly trained to safely do their jobs.
Here are some tips for running a compliant, safety-minded business:
• Stay abreast of OSHA standards – Compliance requirements and the handling of them can change often, and not on any particular schedule. In fact, the pandemic added several new mandates and just this year OSHA made changes to hold employers to greater accountability for safety in the workplace. Since landscaping falls within more than one OSHA industry segment (general industry, construction and some specific to landscaping and horticulture), be extra mindful of knowing what's required and what's applicable to your business. Some businesses assign a safety manager to keep tabs on regulations and lead ongoing compliance efforts.
• Commit to operating a safe workplace and job sites – Safety should be your #1 priority. Build a comprehensive safety program that readily evolves with your business. Evaluate your facilities and jobs sites regularly, conduct exposure testing and address workplace hazards as they are identified, not once they've become a problem. Make it a regular practice to inform employees of potential hazards via training and information sheets, and enforce safety mandates, including the latest COVID-19 mandates. And, it almost goes without saying, keep a well stocked first aid kit on hand in and in vehicles.
• Keep detailed records of all workplace injuries and illnesses – In addition to requiring you to display the OSHA poster and have a written safety plan for employees, OSHA requires employers with more than 10 employees to keep a record of serious work-related injuries and illnesses. This helps identify safety risks so they can be corrected and can lead to a safer workplace with fewer incidents. For more details on record keeping and reporting requirements, see here.
• Maintain your equipment – We don't have to tell you that broken or neglected equipment is a costly problem for landscape businesses. Our research shows that up to 6% of a landscaping company's revenue is spent repairing and replacing broken equipment. That equipment is also a safety hazard. It can be addressed by scheduling regular maintenance for your tools and equipment, building replacement costs into your budget, and making sure crews know how to properly use the tools they depend on to do their job.
• Conduct regular employee training – OSHA has specific requirements for training and offers resources to help you identify and provide your employees with safety training. Training should target everyone within your company, including the owner, crew leaders and supervisors, and workers. It should provide the knowledge and skills needed to do their work safely, awareness and understanding of workplace hazards and how to identify, report, and control them, and specialized training for working with unique hazards, such as pesticides and tree trimming equipment.
• Leverage an online training platform – Ongoing training can be time consuming to manage, especially in industries like landscaping where there's high turnover. Relying on an online platform will save you time and hassle, providing a convenient, easy-to-use way to manage your crew's learning and keep accurate records of completed training and test scores. You can assign courses, set due dates and receive notifications when a crew member hasn't completed a course by the due date. You can also require that job applicants complete certain courses prior to being hired.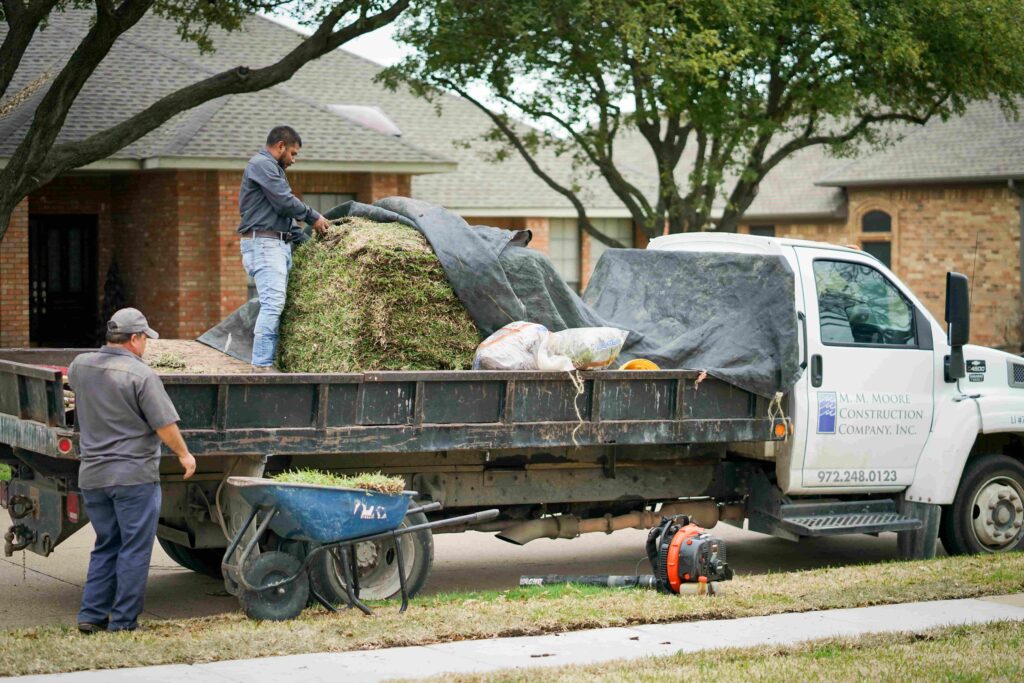 OSHA Site Visit Tips for Landscapers
You don't know when OSHA investigators will come knocking at your door or popping by a job site for an on-site OSHA safety inspection, but you can count on them coming. The best way to ensure a successful visit is to ensure your crew is always at the ready.
Following the compliance tips above will help increase your safety awareness and aptitude and ensure that you're operating safely and with your employees' health and wellbeing top of mind.
Here are some additional tips to make the most of the inspection process and learn from its findings:
• Make sure your crew knows what to do when an inspector shows up. Remind them to be polite, professional and show a willingness to help.
• Assign a crew leader to serve as a point person for the inspection.
• Provide the inspector with PPE to ensure his or her safety during the process.
• After the inspection, hold a company-wide meeting to discuss the findings and plans for future inspections. It's smart to schedule mock OSHA inspections so employees are reminded of what inspectors are evaluating and how they can accommodate the inspection process.
Needless to say, immediately address any violations and make prompt corrections to ensure that your people and your business are safe.
Did you know that you can also get help complying with OSHA regulations by contacting your regional OSHA office or by visiting the OSHA Web site?
Ready to Amp up for your Safety and Compliance Work?
Greenius, the number one safety training solution created for landscapers by landscapers, can help you protect your people and your business. See a live demo, and you'll be well on your way to operating a safer, more compliant landscaping business.