How to Keep Your Landscaping Crew Happy | The Ultimate Checklist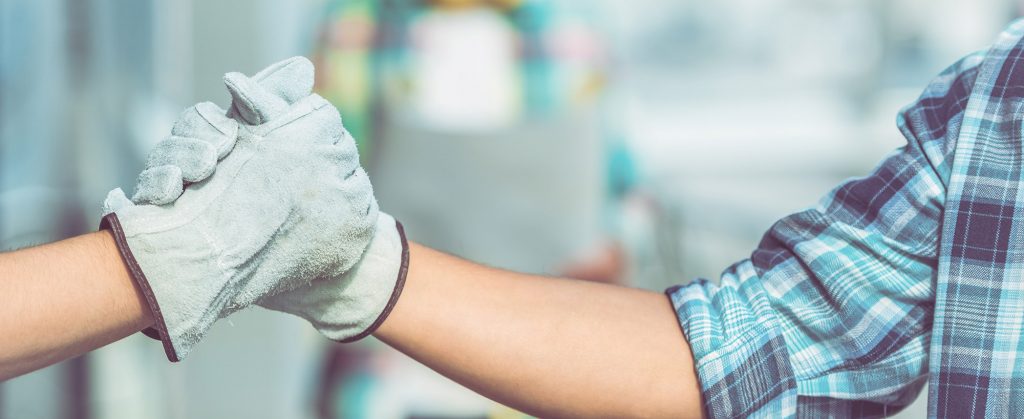 What's wrong with getting your hands dirty in the scorching heat or numbing cold, with no guarantee of year-round employment? Say what you like about "kids today," but the type of work we offer in the landscaping industry is contributing to high turnover rates. If the job itself is unforgiving, it's up to us as business owners and managers to step in to keep our crews happy. This checklist is a great place to start.
Some of the items require little more than a quick procedural change, while others will need a substantial commitment of time, energy and creative thinking. Check them off, one by one, and you'll find your best landscaping crew members stay with you longer. (As a side benefit, you'll also develop a reputation for being an employer of choice, making hiring easier, too!)
MANAGEMENT
Employees take ownership for their ideas.
Management trusts employees know their jobs so doesn't micromanage.
Management takes an interest in crew members outside of their job performance.
Company leadership inspires the crew with ideas, insights and opportunities.
Management walks its talk.
Ideas are encouraged from all areas of the company.
Management doesn't "swoop and poop" on the crew. (Landscaping consultant Jeffrey Scott talks about this one in his podcast, Are You a Pigeon Boss?)
Employees contribute to the company vision.
Employees are regularly asked for feedback.
Every crew member knows the company mission and values.
Employees that are negatively impacting company culture are dealt with appropriately.
We practice open, constructive communication.
Problems are solved collaboratively.
TRAINING
We have an in-house training program.
We support off-site crew training by offering time off and financial support.
Our compensation program is tied to training.
Training is offered throughout the season to avoid boredom and info overload. (This is recommended by author Matt Heller, who says front-loading training for seasonal employees increases boredom and makes it likely people will forget what they've learned.)
We support workplace safety with training.
In-house training is customized according to an employee's role.
We advertise our training program in our recruitment ads.
We offer training for supervisors.
RECOGNITION
Pay is equal to or better than our competition.
Benefits are competitive.
Appreciation is shown to employees in ways that are meaningful, timely and specific to the individual.
We host fun, social events for the whole company.
There are opportunities for employees to recognize each other.
Every employee knows the path they need to take to advance in the company.
If you didn't check off as many boxes as you'd like, don't worry. Growing your landscape business with a successful crew retention strategy takes time. If you need help determining what area to focus on first, we've put together an article on the benefits of crew training on your bottom line.