How To Increase Profits Through Landscaper Safety Training Courses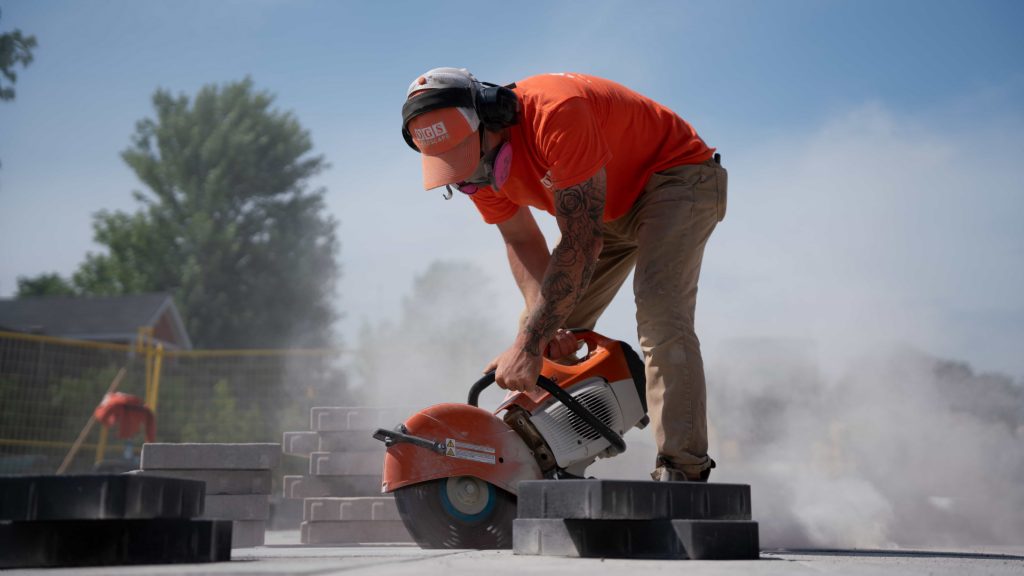 Landscaping is physically demanding work and there's a high likelihood of accident or injury if it's not performed safely.
If you're operating with loose safety measures and without proper safety training for your crews, you're jeopardizing your people and your business. Unsafe work can harm your crew and quickly lead to expensive rework and insurance liabilities. It can also damage your reputation among contractors and customers, impacting your ability to keep customers and win new jobs.
The good news is that landscaper safety training can increase your crew's awareness of safety risks and help ensure safe work. We'll show you how landscaper safety training can protect your most valuable asset, your people, and encourage growth by keeping your budgets profitable and predictable.
Safe Landscaping Crews Are Profitable Crews
Working hard is important, but working safely should be priority number one. Proper training systems from onboarding new landscapers to on the job training can save your crews from getting hurt on the job. Losing a crew member's time due to injury, for even a day, can delay job timelines and put pressure on other team members trying to pick up the slack.
Start or enhance your safety efforts by establishing and communicating a company culture of safety. While a safe culture sounds like a given, communicating it as a core value will highlight its importance and set expectations. Your crews can better understand the importance of safety when you walk them through how cutting corners and relying on unsafe work can impact their personal and financial wellbeing. Go the extra mile and explain not just how to do each of their required tasks, but why it should be conducted correctly and safely and what could happen if it's not.
Safety Keeps Your Landscaping Budgets Predictable
Accurate landscaping budgets account for equipment failure, workers comp, and other incidental costs across a season. While accidents can happen, they're unpredictable and can lead to unpredictable costs that can easily surpass what you had budgeted. What happens when you go over budget? You chip away at your business' profitability.
Safe work and a well trained crew can keep these incidental costs lower, protecting your budget and your business. Like a well oiled machine, things should move as planned across safe work and crew members operating equipment correctly, which will lead to less injuries, reduced liability, and fewer delays to job timelines.
Find Your Mix of Training for Landscapers
The best educators know that there isn't one way to learn. Everybody learns differently, and having a diverse mix of training in your landscaping business can set up every crew member for safety and success.
You'll likely choose to include face-to-face on the job training, relying on a senior crew member to pass on their skills to greener members of the crew or calling in an expert to provide knowledge and training. If you opt to leverage an internal employee to conduct the training, don't rely solely on one person, as you'll be starting from scratch if he or she decides to leave the company.
To keep training and work quality consistent, landscape business owners have started adopting on demand video training. With introductory video training, landscapers can use these training courses to visually learn at their own speed. This form of training creates a foundation of standardized skills all your crew members need and compliments the skill development they pick up through on the job training.
On-demand video training also has the advantage of freeing time for your senior crew members so they can spend fewer billable hours supervising and monitoring newer employees, and spend more time building the business.
Check In with Feedback and Tailgate Talks
Building a strong safety culture and committing to safety best practices requires an open dialogue with your crew. Encourage them to voice any concerns or safety issues they've experienced on the job and to share helpful tips with other crew members.
Having a morning huddle before heading to a job can be a great time to introduce new organizational ideas or share safety and efficiency tips picked up on the job. There are many safety resources that can help your business enhance communication. For instance, Tailgate Talks offer 10-15 minute sessions with your crews to highlight important topics, everything from fertilizer and pesticides to proper maintenance on heavy equipment and machinery, and can be helpful to promoting ongoing safety.
Continue Training Your Landscaping Crews
No matter the industry, training should be constant. Developing strong training processes for your landscape business develops a thriving ecosystem where you can take green crew members and grow them into crew leaders. Even veteran crew leaders or foremen stand to benefit from additional training through leadership training or even skill refreshes.
Reach out to our Greenius experts to book a demo and walk you through how a strong training system in your landscape business can earn you more profits in the long run.