The Legal Side of Landscaping – What You Need to Know to Protect Your Business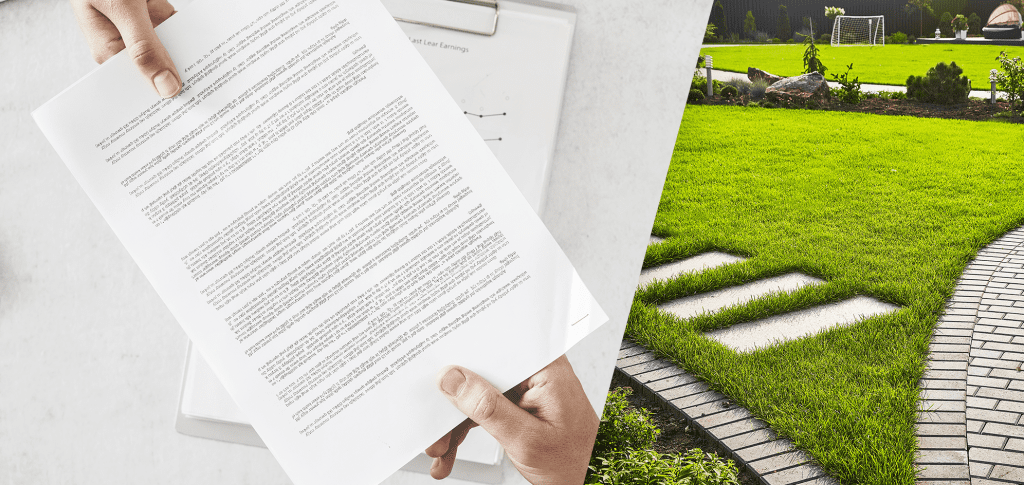 Surprising Facts on the Impact of Slip and Falls
Did you know that Slip and Falls are among the leading causes of injury and can cost more than $34 Billion in medical bills annually across America?
Here is a shortlist of other shocking facts about how slip and falls impact the public and business owners.
More than one million people go to the emergency room each year for a slip and fall accident.
Falls are the most common cause of brain injury.
Slip and fall victims miss an average of 11 days of work.
According to the CDC, unintentional slip and falls account for 19,565 deaths annually in the U.S.
Slip, trip and fall injuries make up 15 percent of all job-related injuries, which account for between 12 and 15 percent of all Workers' Compensation expenses.
Slip and fall accidents account for more injury deaths of older Americans than any other form of injury. In total, over
15,000 people 65 or older die annually from slip and fall injuries and close to 2 million are treated in emergency rooms for injuries suffered as a result of a slip and fall.
---
?Arm your self with the Knowledge you need – Join the upcoming Landscape Leaders Webinar – The Legal Side of Landscaping with Joshua Ferguson and Jonathan Crandall
---

Common Mistakes and Pitfalls When Making a Contract
Copy and Pasting a Contract
In less complicated situations, leaning on a templated contract can be enough for you. Just be sure to be thorough in making it your own. However, in more complicated or long-term scenarios, recycling someones else contact can potentially open yourself up for issues down the road.
Not Reading the Contract
Decoding and translating the language of the law can be tough, but do your best to be familiar with the contact at hand and clarify anything included that you are unfamiliar with.You might not be able to identify every line in the contract, but this is your opportunity to ask questions, clarify and challenge items when needed.
Not Negotiating for Your Best Interests
All contracts are negotiable. Terms, conditions, prices, timelines are just some of the areas you should be looking to negotiate with. Always ask. You'll be surprised how often you can get results by asking when you would have otherwise avoided it.

Not Getting Official Legal Advice
Involve a lawyer to vet your contracts. This doesn't need to be each time; instead, work with a law professional in the beginning to develop a few templates to fit your needs going forward. Make sure they are scalable and future-proof.
Not Being Fair and Transparent
This is how you build lasting relationships. Protect your business and satisfy your profit targets; but not at the expense of your client relationship.
Tips and Tricks for Consistent Documentation
This is a big one. Having a system to support consistent documentation across your business can be a powerful tool to protect yourself, your clients and your employees in the case of a dispute, insurance claim, HR conflict, equipment damage, and so much more.
The chief purpose of consistent documentation is to create an accurate history in a chain of events. This gives you the evidence to make your case, whether with an investor, lawyer, insurance broker, or the DMV, for example.

How Do You React?
Someone has slipped and injured themselves on one of your client's properties, and now that client is calling you concerned whether your crews were on-site or not.
Do you have GPS, time stamping or check-ins for your crews? Do you have their training records to prove they know how and when to salt, shovel or plow? Did you document the snow event and weather in that area?
Does this sound familiar? It's a scenario most long-time landscapers have unfortunately experienced.
It seems inevitable that landscaping business owners will experience this or a scenario like it. You've done your best to avoid it and keep everyone safe, but it's now time to dig up your documents and records. Let's just hope you have been consistent.
Consistent Documentation – Industry Tips and Tricks
Send a before and after snow events emails. This helps let your clients know you are aware of the coming weather and then follow up with any issues they should be mindful of.
Track crews and teams onsite – let your clients know you have this available in case of any disputes or challenges.
Be as detailed as possible, especially when it comes to your employees' training and safety.
Standardize documents and reporting between employees, roles, divisions and departments.
Photograph and assess a property before the snow and ice start. Note any existing conditions or damage before the season, don't get caught paying for potholes you had nothing to do with.
Make the documenting process easy for your employees. Keep it short and to the point, and reduce as much friction as possible so that documenting becomes second-nature, not a chore.