Top 5 Ways to Keep Your Best Landscape Employees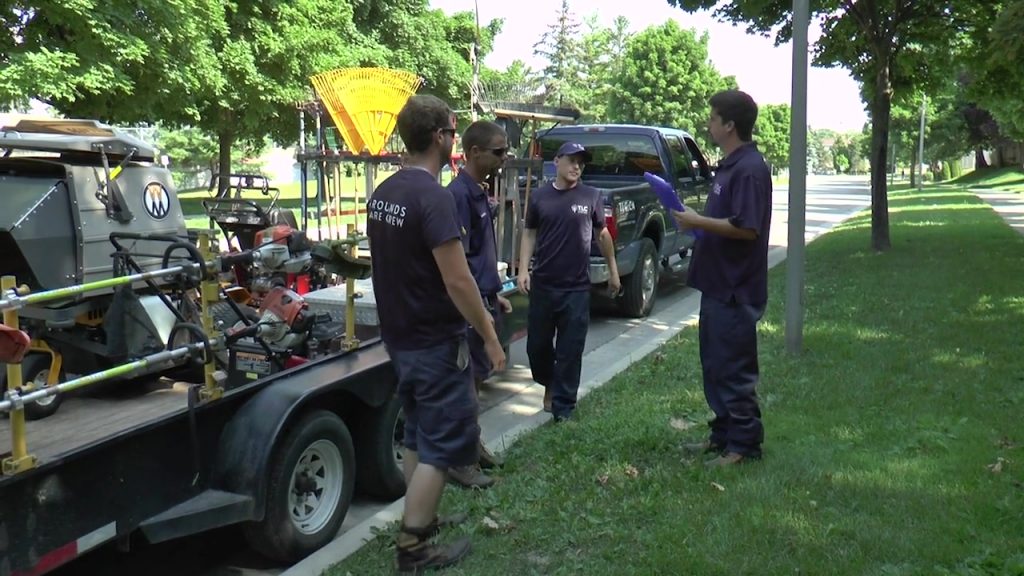 Finding the right employees is crucial to your business's success. The wrong employee can frustrate other crew members, lead to a decrease in efficiency, negatively affect the quality of work, and waste your time and money.

The reality is that keeping employees is significantly cheaper than hiring new ones. Some estimates indicate that it costs 33% of an employee's annual salary to replace them once they leave. Luckily, there are some things you can do to hold on to your employees (and save you money).
#1 Show employees the future
It's a sad reality that the landscaping industry often only sees "labourers" rather than employees. Not enough companies invest in retaining their employees and empowering them to think of landscaping as a career, rather than a seasonal opportunity. Unlike other skilled trades, landscapers have a tendency to hop from opportunity to opportunity, looking for a slightly better gig. As an employer, show your crew members that there is a real opportunity for growth and success, not just in the industry, but in your company. Let employees know what your plans are and layout how employees can play an important role in the growth of the business. Create a clear career pathway for entry-level labourers to become crew leaders, supervisors, or even partners, including goals and timelines.
#2 Be open and transparent
This is a problem for business owners in any industry. Create clear lines of communication with your employees. Encourage foremen and crew leaders to do the same with their team. Let them know your challenges, your goals, and how you plan to get there.
#3 Celebrate employee achievements
Your people are your biggest asset. Where would you be without the employees who deliver the excellent service your business promises? When an employee goes above and beyond, celebrate them openly. Let the rest of the crew know that you pay attention to the great work they do and are proud to talk about it. Celebrate work anniversaries, even the small ones. It's not too much to shake an employee's hand after their first month, or even their first week.
#4 Share your values
Your company was built on your values. Hard work, integrity, and quality are more than just brand promises, they are what you believe in. (As an aside, people always love a good underdog story.) Don't be afraid to be open about how your values shaped the company, and how you expect your employees to live those values as well. The great thing about values is that they give us an understanding of how to behave, and something to believe in as well. Many of us are looking for a leader to get behind. It's powerful team building stuff.
#5 Invest in education
When you invest in educating and training your employees, you are directly investing in the success of your business by empowering your people to succeed. Investing in formal training shows your employees that you're thinking of their future, that you care about their professional development, and you want to give them the tools to make a great career. Think about offering small salary incentives to employees that participate in your formal training programs.

If you're ready to get serious about investing in your employees and your business, Greenius has the tools to help you succeed. Our formal online training can help you get the most out of your employees, and help your employees get the most out of the time they spend working with you!