3 Landscaping Companies That Use Employee Education to Grow Their Businesses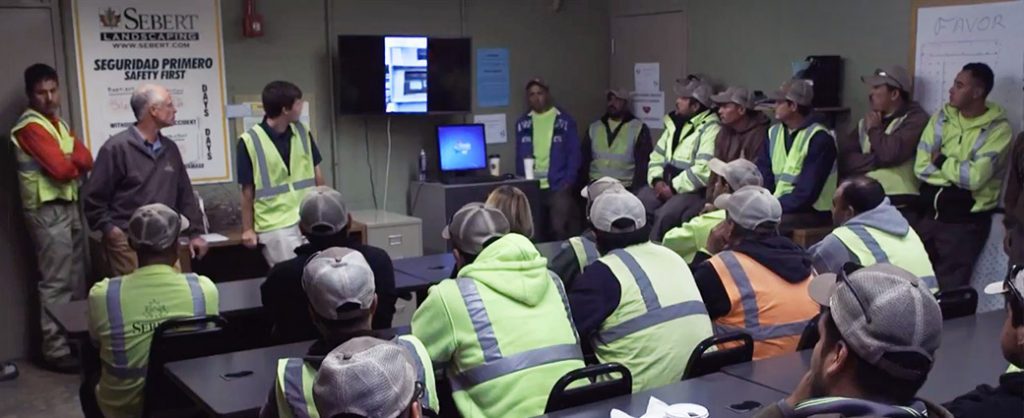 Lawn & Landscape's 2017 State of the Industry report, published last October, states that more than three-quarters (77 per cent) of landscape contractors believe a lack of quality employees hinders their company's growth. What's the answer? According to the three companies we feature in this article, employee education and training courses offer a competitive advantage when it comes to finding and keeping good crew members.
CARETAKER LANDSCAPE AND TREE MANAGEMENT
GILBERT, ARIZONA | ESTABLISHED 1988
Caretaker Landscape and Tree Management made the decision to make training and certifications for employees a priority around 2005. "Since then, we've seen a huge change in our employee's passion," owner and president Matt White said in an article on attracting and retaining landscaping employees in Landscape Management magazine. "To us, education is one of our biggest differentiators from the competition," Matt said. It's also won Caretaker awards, including Arizona's Most Admired Company in 2017. According to award judges, education was Caretaker's admirable quality. "If you visit Caretaker's LinkedIn or Facebook pages," the award write-up states, "you will find the company celebrating each employees' accomplishments and educational milestones."
BARTLETT, ILLINOIS | ESTABLISHED 1985
This award-winning commercial landscaping and snow removal company also focuses its employee retention efforts on training. Instead of sending employees off-site, however, it offers online training and field-supervised skills evaluation at its own location through a Greenius training subscription. Professional presentation, consistent messaging and exams give team members a sense of accomplishment and confidence, regardless of whether they're hired at the beginning, middle or end of the season. It's a commitment the company is making to its employees. "When people arrive at work safely, we want them to return home safely," says Sebert's Dana Ludvigsen.
PULLMAN'S LANDSCAPE AND ASSOCIATES INC.
MOREHEAD CITY, NORTH CAROLINA | ESTABLISHED 1996
Gerardo Rodriguez, president and owner of Pullman's Landscape and Associates, uses industry-specific training courses and classes to increase employee morale and provide an incentive to stay with the company. Having knowledgeable staff is also a benefit to the business. "It makes my life easier to have someone go to school and learn," Rodriguez said in the same Landscape Management article that Matt White of Caretaker was interviewed for. "When they come back they can do the job."