Introducing Custom Courses
Build high-performing teams with Custom Courses! Designed to personalize your training tracks and content, our new tool allows you to create your own courses, from any YouTube video, in just four simple steps.
Greenius Overview (10 minutes)
Learn why you should have a training program

Learn where to start and build an onboarding program
Software Features Deep Dive (45 minutes)
Create a training path for employees

How to add an employee and assign training

How to complete field checklists for complete courses

How to complete 15 min performance reviews

How to edit and customize data to match your processes

How to create custom courses in four simple steps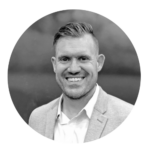 Matt Crinklaw
Greenius Co-Founder & SVP Product Development
Bio
Matt is one of the co-founder of Greenius and started building the product over 15 years ago. Since then he has been driving the landscape industry to start enjoying the benefits of well trained employees. Over the last year, he has passionately continued to evolve Greenius into an elite onboarding, training, and performance management platform for landscapers, by landscapers.
When he isn't helping landscapers grow profits, and become more competitive, Matt enjoys reading, mountain biking, and baseball.  Drop a message on linkedin to learn more about how he can help.
List of dates/times for signup.

If you can't make any of these times, schedule a 1 on 1 here.