Quickly Hire and Train Landscape Staff
A three-part series focused on hiring and training new team members within your landscape company.
Throughout this webinar series, LMN CEO Mark Bradley provides years of experience in hiring and training landscape staff. He dives deep on how to attract great people and develop new hires into landscape employees that raise the bar within your company and can go the distance as the business grows and evolves.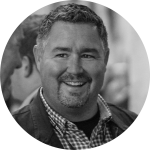 Mark Bradley co-founded LMN in 2009 based on his company's need for landscape software that simply didn't exist. Now the industry's best business management software, he credits LMN as a catalyst for helping him scale TBG Landscape from a backyard business into one of the Top 100 landscape contractors in North America. Since his first lawn care customer in 1999, Mark has been passionate about educating the industry on best practices for building better businesses. Now a sought-after speaker and business coach, he regularly shares his insight at events including GIE+Expo, Snow and Ice Management Association (SIMA), the National Association of Landscape Professionals (NALP) and Landscape Ontario Horticultural Trades Association, to name a few. Having recently completed the transition from landscape business owner to tech entrepreneur, Mark is committed to transforming talented landscape professionals into better business owners through industry leading software and learning opportunities.