has partnered with The #1 Training Software for Landscapers to make training fast, easy, and trackable.
$97
/ First 2 Months Free
Includes: Online quizzes, customizable field checklists, tailgate talks library (110+ topics), digital app, and reporting.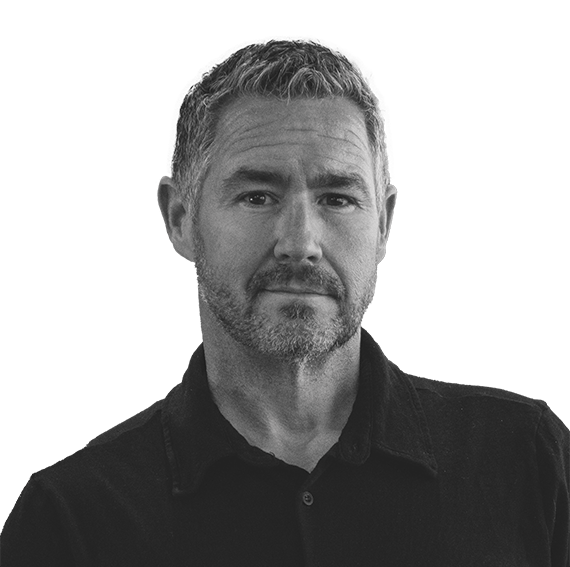 To attract, and retain labor, you need to give them an incentive to stay at a company. Salary, sure. But training and a safe work environment are huge.
Mark Bradley
CEO, LMN - Greenius
SAFETY.
QUALITY.

EFFICIENCY.
Build a high performing team while using measurable data to make real change within your organization.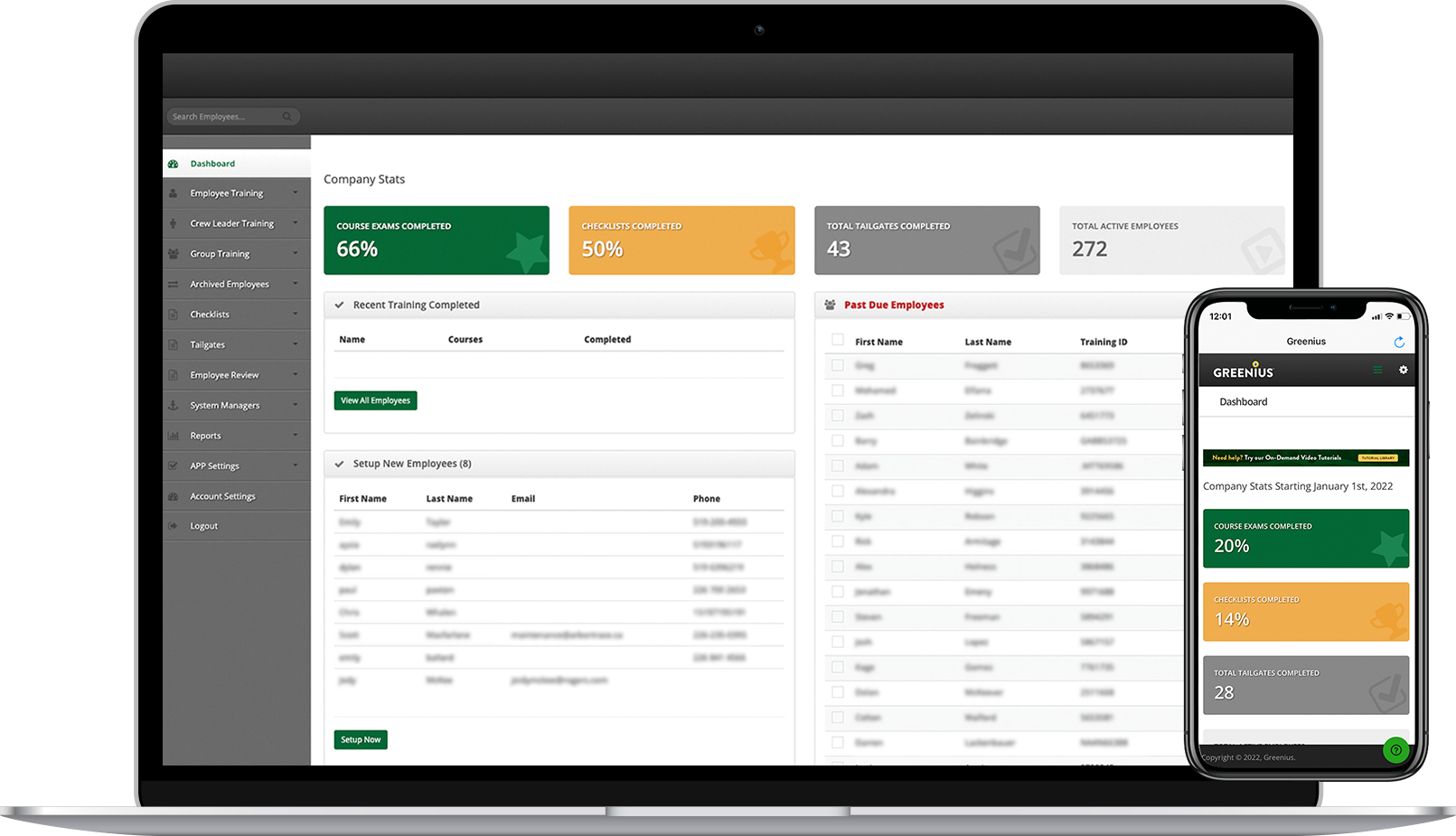 PREVENT COSTLY MISTAKES

THAT ANYONE CAN MAKE
Tow Truck $350.
Truck Repair $2500.
Every hour a single employee is unable to work equals $60 of missed revenue on average. (Crew of 3 x Avg Rev/Employee/Hour ($60) x 8hr workday)
The Missing
Diesel Sticker
Repairs and Relocation $2,850
Schedule adjustments $500
Lost Revenue $1,440
Unhappy Customer Priceless
Cost of a Missing Diesel Sticker
$4,790
Cost of a diesel Sticker + Training
$126
Delayed jobs, employee rescheduling or overtime.
Your reputation precedes you — having a bad one from unhappy and dissatisfied customers will cost your business.
Measure employee performance against company-wide benchmarks over time all while gathering valuable feedback from your staff.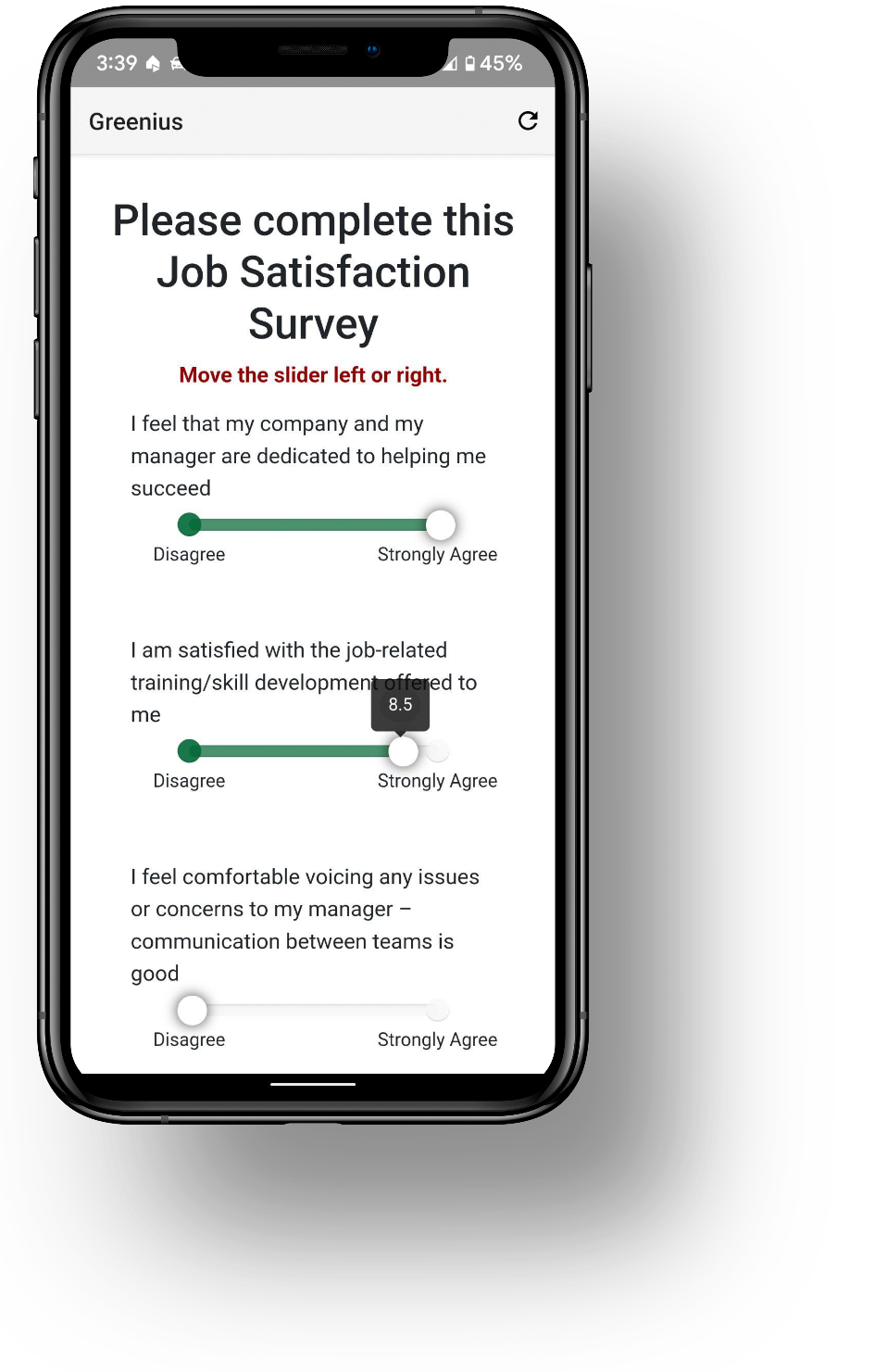 Greenius is uniquely positioned to understand the challenges that landscapers face.
We know that time is scarce and it's difficult to find opportunities to train, to develop your own training materials, and to track the training progress of staff.
Try Greenius free for 60 days